About AZ Homes
Tameer is proudly introducing AZ Homes tailored for your own needs and daily lifestyle. Located in the heart of AZAD Views, AZ Homes is the newest addition to Tameer's family with stunning indoor and outdoor urban design.
AZ Homes provides you with fully finished, semi- furnished with ACs & kitchen cabinets, from studios to apartments with multi-functional furniture for space saving and modern innovative feels.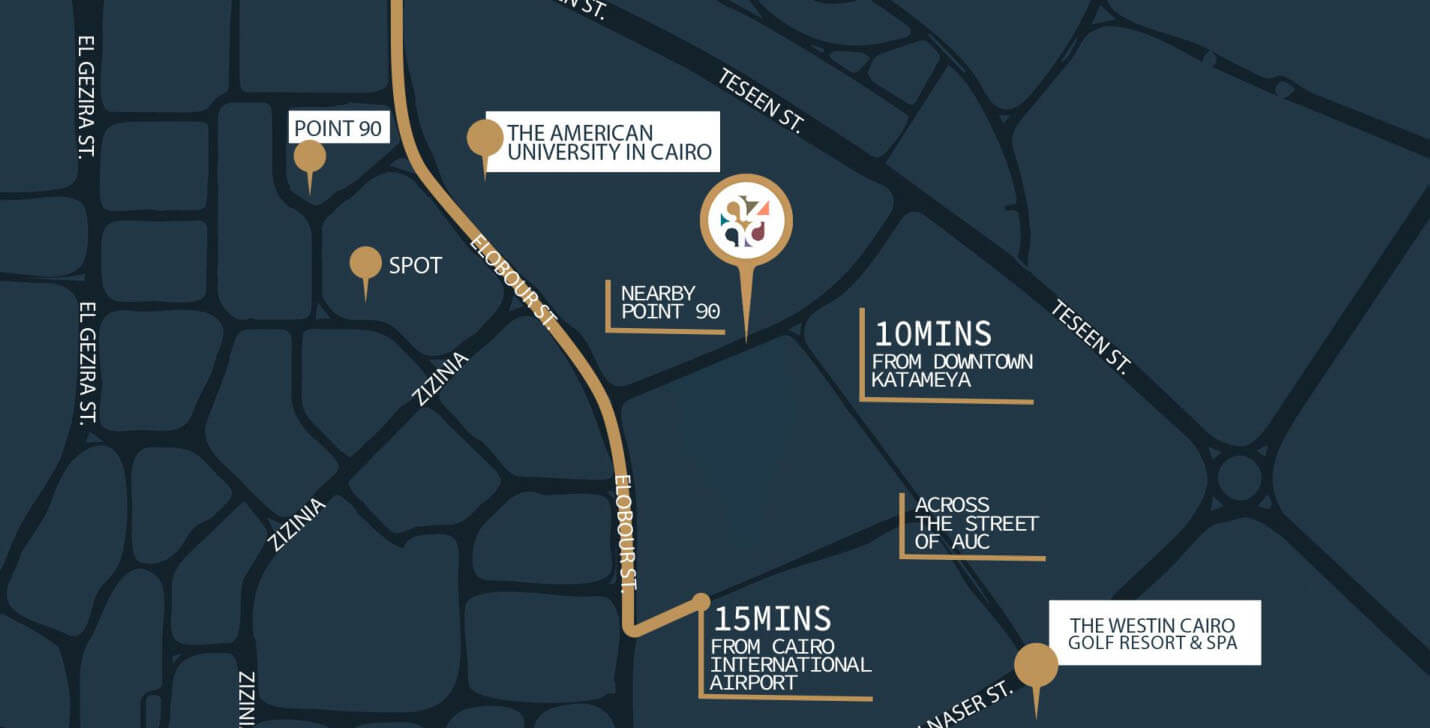 Strategically located in the center of New Cairo
10 min away
FROM DOWNTOWN KATAMEYA
15 min away
From the RING ROAD
15 min away
From cairo INTL.AIRPORT
walking distance
From AUC and Urban Walk
Open location in google maps
Functional areas
EVERY SPACE IN THE FLOOR PLAN IS USABLE IN A VERY PRACTICAL WAY
AZ homes brings a new concept to living, it is all about combining convenience and comfort with efficiency. Bringing you world class facilities and amenities like a fully fledged gym, workspace, lounge, dining hall, and the building's own cinema room for entertainment to fulfill all residents professional and personal needs and wants.